Rejuvenate your vehicle with detailing services at the Nurse Auto Spa in Whitby! Whether you're looking to simply remove a stain from the interior or make your vehicle feel new inside and out again, our team of detailing experts can help.
Carpet Shampoo
A hot/dry cleaning process for the carpet and floor mats. Cleans all soils and most stubborn stains.
BENEFITS
Rids of salt, sand, debris, and other contaminants leaving a clean and fresh smell.
$59.95
Interior Express Clean
A thorough wipe down of interior surfaces (doors, dash, centre console, sills etc.). Using compressed air, vents and between seats are freed of dust and debris. Carpets are thoroughly vacuumed, and mats are rinsed/vacuumed. Interior window clean included.
BENEFITS
Refreshes your interior and helps maintain a clean feel.
$59.95
Fabric Seat Care
Chemicals gently bring soils to the surface allowing steam to cleanse the upholstery material. Excess chemicals and shampoo are extracted to dry quickly.
BENEFITS
Relieves most stubborn stains and removes common soils.
$59.95
Leather Seat Care
Leather seats are freed of debris and conditioned to moisturize the pores of the material.
BENEFITS
Leather is clean and softened while the added protection repels stains from setting in.
$59.95
Wheel Treatment
A professional chemical application removes brake dust from the rim and is protected with wax. Tires are shined for a polished look.
BENEFITS
Brake dust is composed of fibers and metal shavings that can damage your wheel finish. Protect your investment and have your alloy wheels looking like new again.
$59.95
Paint Protection
Butterwax is applied with an orbital buffer removing mild oxidization restoring natural gloss to the vehicle's finish.
BENEFITS
Provides a protective layer against salt, sun, acid rain and other road pollutants. Delivers a deep, durable long-lasting shine.
$59.95
Headlight Restoration
A wet sanding process removing mild oxidization to clean the lens restoring its clarity followed by a p protective wax application.
BENEFITS
Relieves the wear and tear bringing years of life back to the headlights. Renewed clarity allows more light to pass through the lens.
$59.95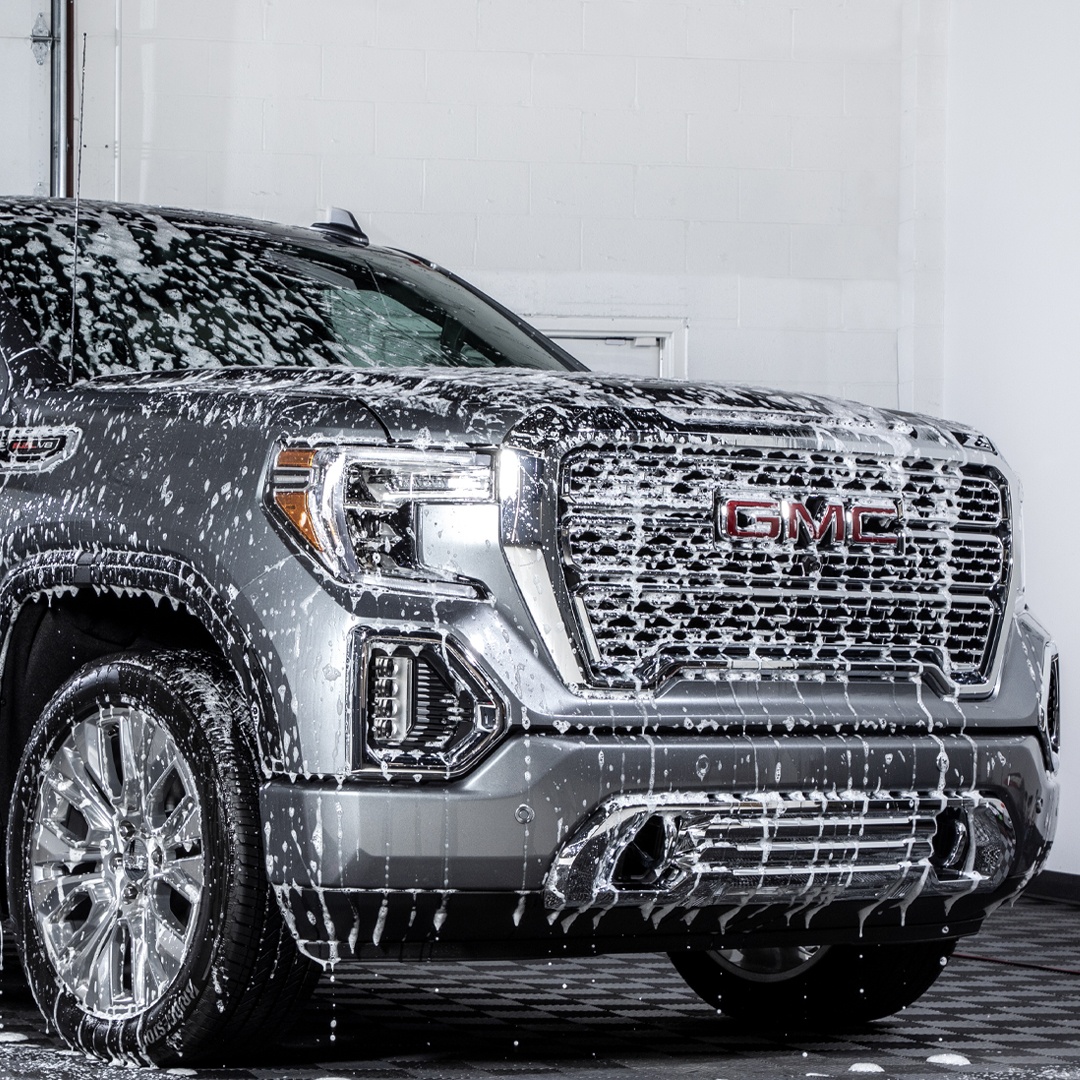 Exterior Hand Wash
An exterior wash of your vehicle.
BENEFITS
Extensive care is taken to ensure the body of the vehicle is cleaned without the use of machines.
$29.95
Engine Shampoo
Complete engine shampoo which removes the dirt, grease and grime, blow dry and engine dressing.
BENEFITS
Provides you with a well maintained appearance and the engine looking like new.
$29.95
 Bronze Package
- Interior Express Clean
- Exterior Hand Wash
- Wheel Treatment
A convenient combination of services to refresh your vehicle's interior and exterior with an added Rim Treatment to rid of brake dust and includes tire shine.
$99.95
 Silver Package
- Interior Express Clean
- Exterior Hand Wash
-Wheel Treatment
- Carpet Shampoo
- Seat Care
Includes a hand wash with a complete interior clean of carpets and seats. All surfaces are deep cleaned and conditioned. If pet hair is a problem, begin with this package!
$189.95
 Gold Package
- Interior Express Clean
- Exterior Hand Wash
- Carpet Shampoo
- Engine Shampoo
- Wheel Treatment
- Paint Protection
- Seat Care
This complete package gets your vehicle back to that new car feeling again. A full interior clean combined with thorough attention to the exterior including the engine bay, rims, windows and finalized with a Paint protection service for a long-lasting durable shine for the journey ahead.
$279.95
All prices do not include HST.